History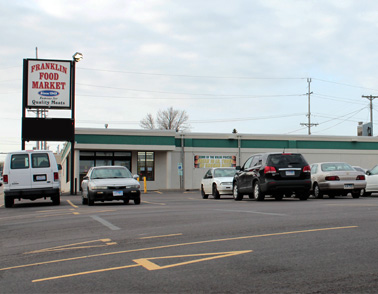 1949:
Thomas Haggar starts Franklin Food Market on the corner of 3rd Street & Cliff Avenue. Thomas's children, Fred, Ed, Bill, and Martha, are all involved with the store.
1959:
Current store built at 711 N. Cliff Avenue in Sioux Falls.
1976:
Fred & Ed Haggar expand the store to its current size.
1987:
Ed and his son, Ted, take full ownership of the store.
1991:
Ted, the grandson of Thomas, and his wife Glenda take sole ownership of Franklin Food Market.